Premier Spirit Athletics, LLC
All-Star Cheer & Tumble Training Facility
Home of PRO ATHLETICS ALL-STARS!
86 Finnell Drive (Units #15-19)
Weymouth, MA 02188
(781)337-TEAM(8326)
---
JOIN ONE OF OUR 2014/2015 TEAMS
WHY BE AN AMATEUR WHEN YOU CAN BE A PRO?
JOIN ONE OF THE LARGEST & BEST ALL-STAR PROGRAMS IN NEW ENGLAND!
AGES: 3-18YRS.
ALL SKILL LEVELS WELCOME!
EVALUATION IS FREE!
WE ARE CURRENTLY HOLDING PRIVATE EVALUATIONS FOR OUR 2014/2015 TEAMS!
GIVE US A CALL TODAY TO SET UP A TIME TO VISIT OUR NEW FACILITY AND SECURE YOUR SPOT ON ONE OF OUR AWARD WINNING TEAMS!
---
Sunday, April 19, 2015
9:30-12PM Tiny Cheer & Tumble
9-11AM Lime
10-11AM Half-Season Tumble
11-12PM Level 2/3 All-star Tumble
11-12PM Mini All-star Tumble
11-2PM Rainbow
12-2PM Mini
2-3PM Tumble Class (BHS & TUCKS) - OPEN TO THE PUBLIC
3-4PM Half-Season Tumble
2-5PM Lavender
4-6PM Peach
5-6PM All-Star Tumble Level 4/5
6-7PM All-star Tumble Level 3/4
6-9PM Platinum
---
Voted Best Of The Best In 2014 By Readers Choice Awards
---
Congratulations to our PLATINUM TEAM for receiving a bid to the 2014 CHEERLEADING WORLDS!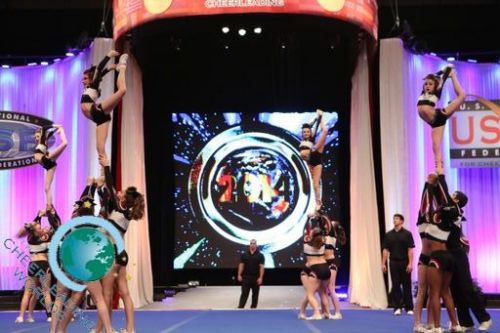 ---
2014 NATIONAL CHAMPIONS!